I first began practicing Iyengar Yoga in the late 1990s. I had no teacher so I practiced at home, alone, in my lounge, Guruji's book 'Light On Yoga' at my side. What an awesome teacher to have! And so my yoga journey began. When we moved to Midrand I found an Iyengar teacher, and from that first class, I knew I would one day be teaching Iyengar yoga.
I received my first qualification in 2011 through the Young Yoga Institute. Then in 2015 received my Introductory Level Teacher Certification through the Iyengar Yoga Institute. I continued my studies and was awarded my Intermediate Junior Level 1 Certificate in 2018. I visited India that same year for further intensive practice and study with the Iyengar family at RIMYI, the Ramamani Iyengar Memorial Yoga Institute in Pune. Whatever it is that has you searching for yoga classes, You have come to the right place, your yoga mat is where it's at. I look forward to seeing you on the mat.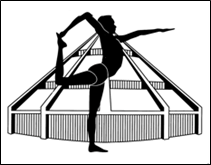 All Certified Iyengar Yoga Teachers (CIYT) undergo years of training and a globally standardised rigorous assessment exam process. Certified Iyengar yoga instructors are trained to address the individual needs of the student regardless of age, ability, or state of health. The Iyengar Yoga Teacher's Certification mark is a sign of excellence, clarity and understanding. To use this logo, teachers have to be properly trained and maintain their development.
Carla De Gouveia currently holds Level 2 Certified Iyengar teacher and holds certificates in Children's Yoga and Pregnancy Yoga.